Aashan Khalid Sardar
ASSOCIATE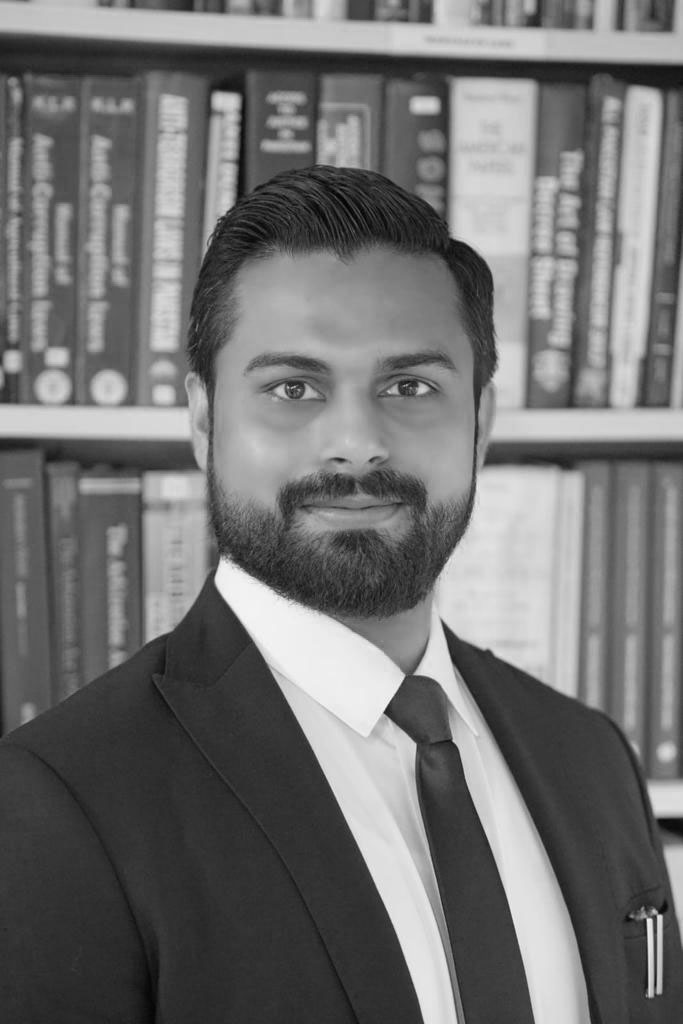 BIOGRAPHY
Ashan Khalid hails from the historic city of Toba Tek Singh in the province of Punjab, Pakistan and the uniqueness of the city shapes the world-view of Ashan. The city was named after a Sikh religious leader who was famed for giving water and shelter to travelers passing by his small pond called "Toba'' in the Punjabi language. During the colonization by the British, a major canal system was built as the fertile area was part of the bread-basket of the region and despite the British practice of renaming cities, Toba Tek Singh remained one of the very few cities to retain its original name because of the great reputation of Sardar Tek Singh. The city is also famous for the 1970 historic Kisaan Conference when over 200,000 peasant farmers ("kisaan") and others gathered in Toba Tek Singh leaving a great impact on the political history of Pakistan. In particular, it served as a precursor for land reforms taken by prime minister Zulfiqar Ali Bhutto. In addition, it is famous for being the home of most of the international champions of Pakistan's national sport: hockey. Today, the city of around 2 million people is ranked fifth highest with respect to the Human Development Index among 94 districts in Pakistan.
Ashan's early schooling was at the PAF Fazaia School, Shorkot Cantt. For his high school, he was sent to the prestigious Army Public School, in the hill station of Murree, the foothills of the Himalayas. On graduating, Ashan came to Lahore for his university education. He completed his intermediate education at Forman Christian College (F.C. College) in Lahore and went on to obtain his Bachelors in Law (LL.B) from Pakistan College of Law Lahore. Ashan's interest in history and business led him to do a Masters in Law (LL.M.) from University of Management and Technology Lahore. He specialized in international commercial law.
Ashan is a litigator in the Civil, District and High Courts of Pakistan. His areas of practice cover public international law, domestic and international arbitration, contract law, constitutional law and alternative dispute settlement. He combines the practice of a solicitor and barrister and along with court litigation, undertakes all client dealings, communication, rendering opinions, drafting & vetting agreements, conducting due diligence in disputed matters and white collar investigations. He is a core member of the team assisting in matters before the High Court and Supreme Court of Pakistan.