Zia Ul Abideen
PARALEGAL INTERN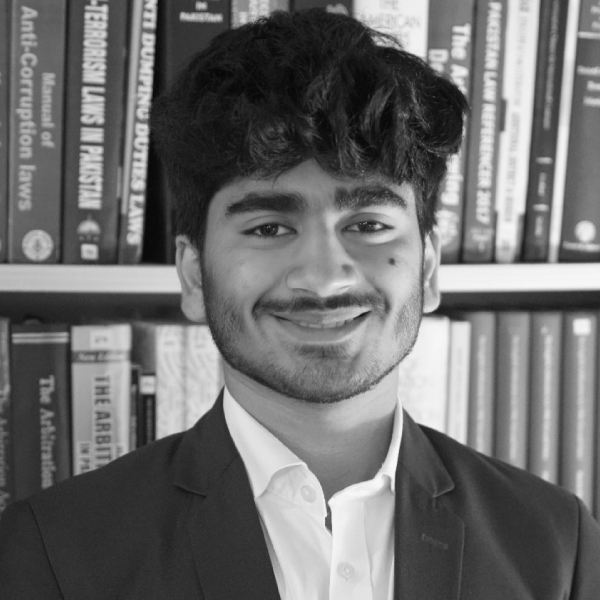 BIOGRAPHY
Zia was born in Lahore and completed his early education under the British 'Oxford' system in Lahore. He joined the historic educational institution, St. Anthony's High School which is a Catholic educational institution famed for producing the country's leading personalities in politics, education, sports and business.
Zia ul Abideen has been working as a paralegal intern at Four Chambers. His work includes handling administrative tasks and performing research work. His talent for sciences paved the way for him to teach as well as develop his tech skills.
He started off with philanthropic work at the Alam al-Khayal Foundation, a private charity working for civic and social development through sport, music, culture, inter-faith and humanitarian aid. Zia's interaction with the diverse segments of Pakistan society led to an interest in the law. He joined Four Chambers early on in its inception and has been a dedicated team member conducting research, managing administrative aspects of law practice and liaising with government institutions like the police in criminal matters. He is currently pursuing a degree in law and aspires to make a career in the legal profession.
Zia has a strong entrepreneurial streak and passion for Tech. He has a valuable skill-set in audio, visual and documentary editing using advanced software applications. His background in data analysis allows him to make informed decisions and solve complex problems. He is an avid athlete, is a black-belt in karate and plays football, competing in local competitions with his football team.